GAGGAN & aNDONI x tANZANIA, ParT 1: Rice

Pioneering chefs Gaggan and Andoni Luis Aduriz completed the first ever Chefs for Change trip. The trailblazers visited Tanzania's Babati District, where they met farmers working with the NGO Farm Africa and cooked with local restaurateur Mama Zai.
To Gaggan, rice is more than just an ingredient. It's a way of life. A visit to a Tanzanian paddy field allowed him to explore the importance of the ingredient behind so many of his best-known dishes.
"Imagine a life without rice. I believe rice is life, and this is where life begins. It's incredible"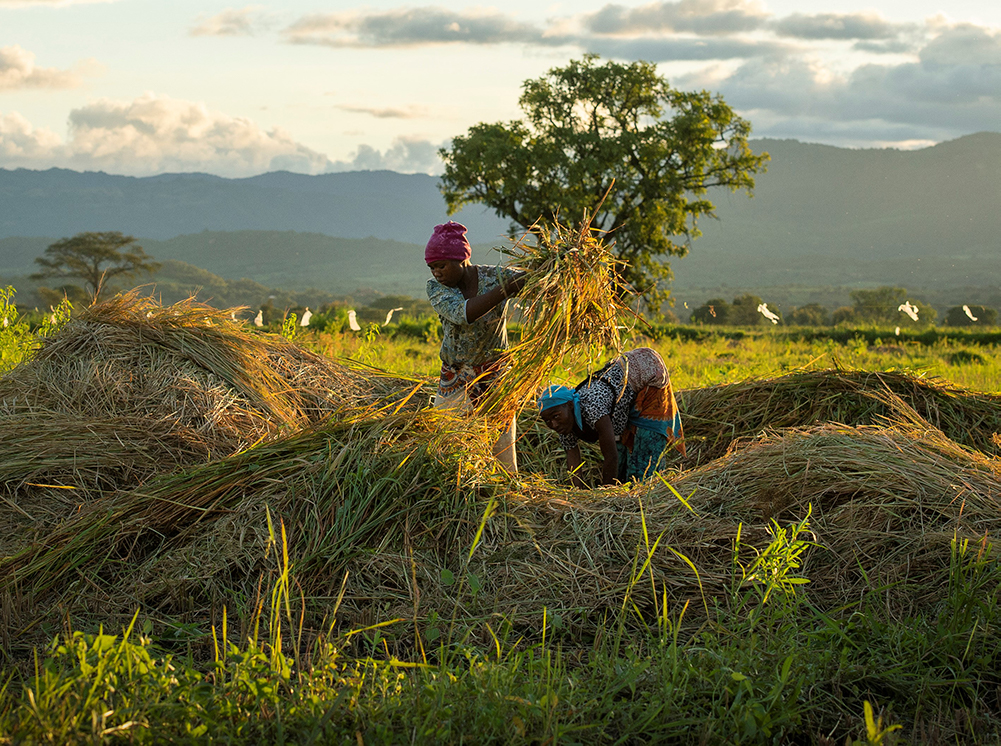 Scraps of material fluttered in the wind on pieces of string strung across the field: an age-old trick to scare birds away from key crops.
High on a chair perched a man employed at key times of the year, such as harvest, to work as a human scarecrow.
Meeting the rice growers highlighted to Andoni the importance of the food we eat and the journey it's taken to get to us.
"When you hold an ingredient in your hand, you get the people and the community behind it. It's food's sixth sense, which is the story of the people who grew it."
The foodies learnt from local farmers how to thresh cut paddy stalks to release the paddy grains onto a tarpaulin. The chefs worked side-by-side with the farmers, gathering the grain up in enormous sacks, which were taken to a warehouse to be stored.
Although the scale, context and consequences differ, minimising food waste is an issue that connects farmers and chefs.
In developed countries, food waste occurs at retail and consumer levels. In developing countries like Tanzania, food often simply can't reach people before spoiling, hurting farmers' income and food security.
The chefs heard how Farm Africa has helped farmers cut waste by:
· Using waterproof sacks to reduce the loss of crops in the field
· Improving drying by laying crops out on a tarpaulin in the sunshine to reduce the risk of fungal infection
· Setting up better moisture-controlled warehouses offering farmers safe storage for their crops.